CONGRATULATIONS on your CONCERT!
The musicians of String Academy 2 did a fabulous job on their first live concert! Many students graduated from our first-year strings classes over Zoom last year. This season, they were happy to be able to rehearse together in person. Two groups, SA2 North and SA2 South, meet at different times to accommodate as many families as possible. They come together as one ensemble right before the concert – and put on an amazing show! Families and friends in the audience were delighted with the performance, and enthusiastically showed their appreciation. The concert was enhanced with a beautiful solo by a former SA2 violinist who is now concertmaster of Junior Orchestra. Thank you Kepri!Many thanks to Grace Community Fellowship too for their lovely concert space.Thank you all for your support!
Watch and share the concert HERE: https://www.esyorchestras.org/string-academy-2-concert/
Practice-a-thon Success! Every year, our students can earn great prizes donated by local businesses for practicing! By gathering pledges for each minute they practice over a two-week period, our musicians improve their skills, and earn money for their orchestra. This year, String Academy 2 students raised over $2,200 and practiced for 3,800 minutes! Thank you for supporting these hard-working musicians!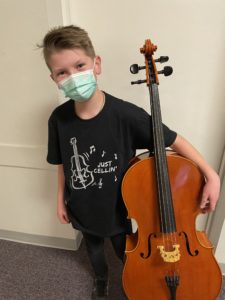 String Academy 2 (SA2) is the perfect "first orchestra" for students who have Students receive individual attention and instruction specific to their instrument, while learning how each section of the orchestra fits together. The music is challenging enough to hold their interest, but accessible to give everyone a successful experience. It all adds up to an exciting, educational, and rewarding season of music-making! Be sure to subscribe to the google calendar below and check regularly for rehearsal and concert updates.
2021-22 SEASON – Rehearsing Together In Person Again!
We are looking forward to another wonderful year of music-making for our 88th Season with in-person rehearsals again! School buildings are currently unavailable to us so all orchestras will meet in a new locations for the fall.
String Academy 2 South: Mondays, 4:30-6:00pm conducted by Lauralie Kallinen. Wesley United Methodist Church, 1385 Oakway, Eugene. Students enter through office doors.

String Academy 2 North: Tuesdays, 4:30-6:00pm conducted by Dale Bradley.
Valley Covenant Church, 3636 W. 18th (across from Churchill HS) Students enter through the double doors on the east side of the building.
TO REPORT AN ABSENCE: If your child is ill, or there is a family emergency, please text, call or email your registrar. Registrars are responsible for taking attendance, answering questions, and helping your child feel comfortable during rehearsal. If a student does not come to rehearsal, your registrar will call you to make sure everyone is safe.
SA2 South Registrar: Elaine Andres, 541-543-3181, sa2southregistrar@esyorchestras.org
SA2 North Registrar: Lynn Kane, 541-729-3865, sa2northregistrar@esyorchestras.org 

Scholarships for program fees or instrument rentals are available to any family that qualifies for the federal free & reduced meal program. Application included in registration. No audition is required for string players who have had one year of strings. For more information, please call 541-484-0473, or email office@esyorchestras.org.

We continue to monitor the Covid-19 situation in Lane County closely and may need to go online if recommended. Safety remains our top priority, and we will continue to follow the state and local guidelines as they are updated. ESYO is committed to equity, diversity, and inclusion, and to providing a welcoming, safe community for young musicians of all backgrounds, cultures, identities, and abilities. Students will join other youth musicians from throughout the area to learn, grow, lead and PLAY!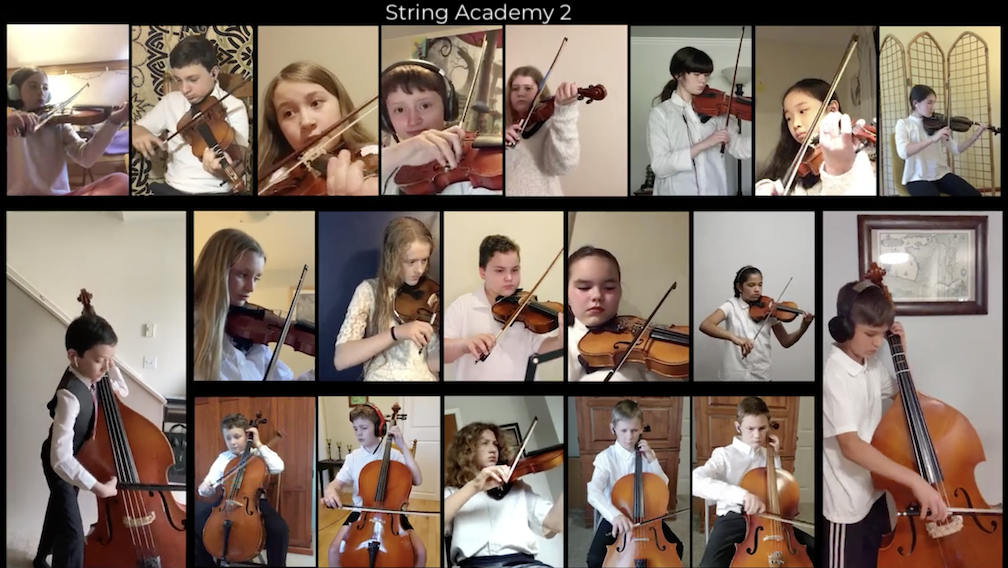 This block contains unexpected or invalid content.Attempt Block Recovery